Glucosamine Supplements for Osteoarthritis
Problems with the degeneration of cartilage, also known as as osteoarthritis, is a condition in which our joints become painful due to a lack of joint cushioning.
Joint problems are increasingly common due to an aging population as well as an increase in active patients who stress their joints mechanically.
Glucosamine supplement are one of the most common treatments prescribed in recent years by doctors to treat joint problems.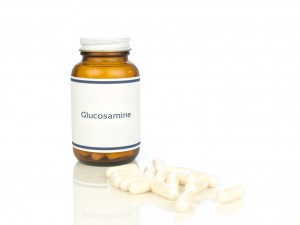 However the initial promise of such treatments have been replaced with general disappointment and caution after extensive clinical experience over the years.
A Cochrane 2005 meta-analysis of glucosamine therapy for osteoarthritis found that only the Rotta brand of glucosamine appeared to be superior to placebo in the treatment of symptoms. This study was, however, replaced by newer studies which suggest no benefit of the supplement's use.
A 2007 review of available research suggested in 2013 that Glucosamine Sulfate – not Glucosamine Hydrochloride- slowed the progression of osteoarthritis in the knees and showed efficacy in improving physical function in osteoarthritis of the knee.
Adverse effects from taking glucosamine supplements are unlikely. Some individuals reported mild side effects such as headache, or stomach upset.
If you are suffering from joint pain, and are uncertain what joint supplements are safe and effective,
simply call us at +65 6732 2397 or leave a message below for Dr Tan to find an appropriate choice for you.